About the Waddy Wachtel Band






The Waddy Wachtel Band has been performing in Los Angeles since 2000.This great band is made up of some of the best players in the music industry. Each of them has been featured on many other artists' albums and tours. They're friends who come together at these shows - when they haven't been called away for a tour or recording sessions - to have fun sharing some of the best Classic Rock tunes with a very appreciative audience. Their mission has always been to keep great Rock 'n' Roll alive, and they definitely do that.

For info on The Waddy Wachtel Band's previous concerts:
Set Lists, Reviews, Photos and Videos

For updates on their next concerts check
The Waddy Wachtel Band main page or
Join the Waddy Wachtel Band Mailing List

Here's some info about each of the members of the Waddy Wachtel Band..................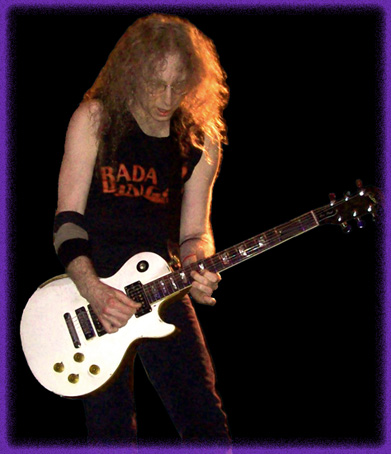 WADDY WACHTEL is one of the most well-known and respected performers in the music industry. His career as a guitarist, producer and songwriter has spanned many years, and to list all of his credits here would fill the whole page. His complete discography can be found on this web site. From his early beginnings in the L.A. music scene playing with such artists as The Everly Brothers, Linda Ronstadt, James Taylor, Warren Zevon, Randy Newman, Don Henley and Jackson Browne - to playing and writing with Keith Richards in the X-Pensive Winos - to his work as musical director, lead guitarist and vocalist for Stevie Nicks on tour and on her recordings, he's ventured into such creative fields as composing his own songs and writing musical scores for films.

Waddy Wachtel Web Site

---------------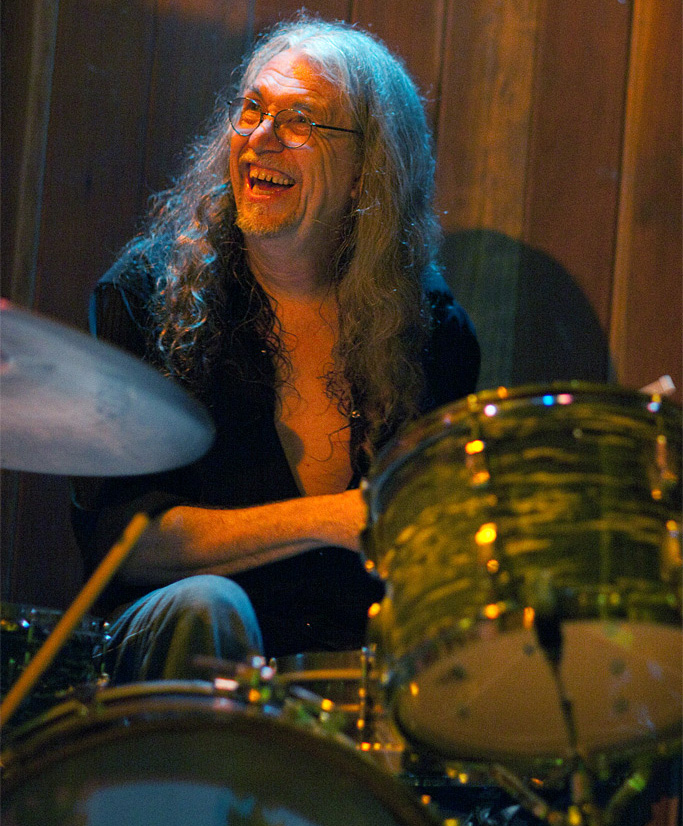 PHIL JONES seems to have been born with drum sticks in his hands - he's that comfortable on his throne beating those drum skins. In Phil's earlier years, he played with a band called Crabby Appleton, knocking off some incredible rock songs. More recently, he played on tour with Tom Petty and the Heartbreakers, and is featured on drums and percussion on Tom Petty's album "Full Moon Fever." Phil is also on records by The Rolling Stones, Joe Walsh, Roy Orbison, Bob Dylan and many others.




Phil Jones Web Site

----------------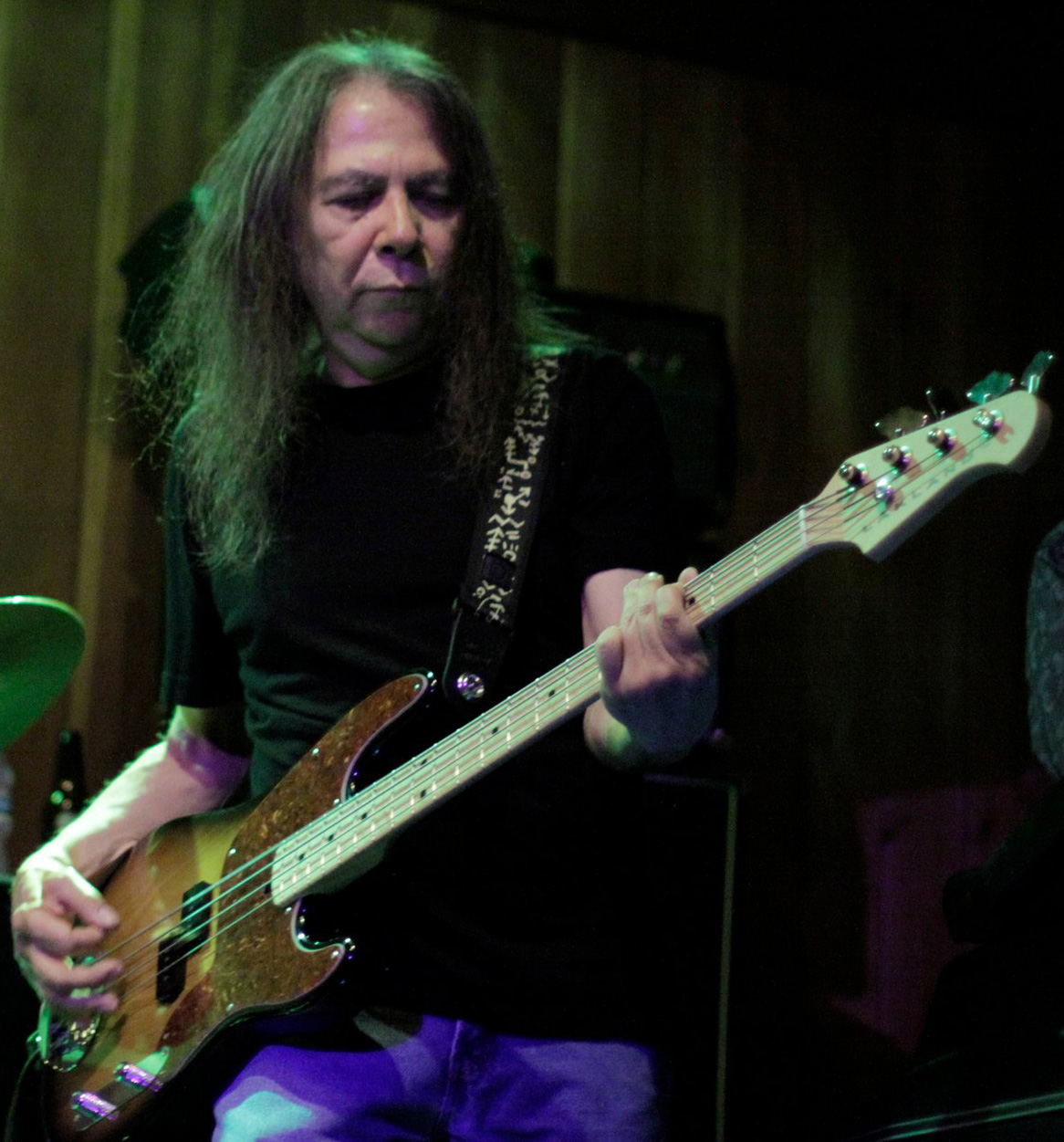 RICK ROSAS, aka Rick "The Bass Player" Rosas, stands off-handedly in the background with a warm grin while plucking away at those bass strings like a master. His talent has been recognized by performers who have been happy to get him to gig with them, such as Neil Young, Joe Walsh, Crosby Stills Nash and Young, Buffalo Springfield, Jerry Lee Lewis, Ronnie Wood and others.





Rick Rosas Web Site

---------------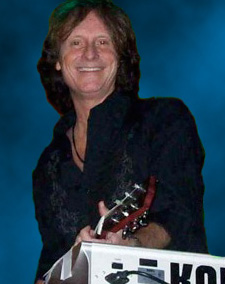 BRETT TUGGLE has been rocking the music world since he first started banging out Beatles and Beach Boys songs on his family's piano as a kid. He went on to play keyboards as a sideman for quite a bevy of various artists including Steppenwolf, David Lee Roth, Coverdale/Page, Rick Springfield, Chris Isaak, Stevie Nicks, Lindsey Buckingham, Fleetwood Mac and Steven Tyler. Brett is also a great vocalist, guitarist and bass player.





Brett Tuggle Web Site
Brett Tuggle info pages

----------------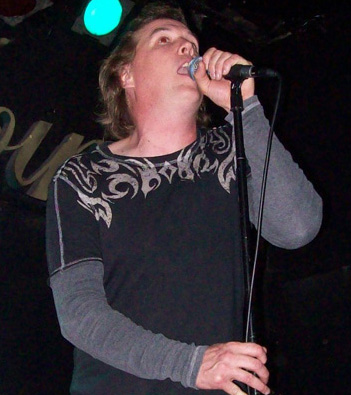 JAMIE SAVKO has been singing with the Waddy Wachtel Band for over 5 years, amazing not only the fans in the audience with his vocal skills and incredible range, but also stunning guest performers like Joe Walsh, Billy Squier and many others. He has appeared with many bands as a lead singer, both live and on record, always surpassing their expectations. His lead vocals on "Bark at the Moon" for the Ozzy Osbourne tribute album Flying High Again were highly praised.



----------------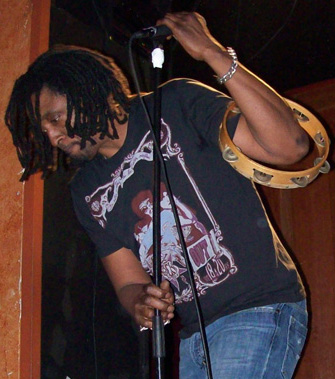 BERNARD FOWLER has been singing amazing lead vocals with the Waddy Wachtel Band since their first gig. His tours as a background singer with the Rolling Stones as well as adding vocals to their albums has made him unavailable for some periods of time, but he regularly returns. An incredibly talented vocalist, Bernard has also released his own CD "Friends With Privileges", which includes his own compositions, some Rolling Stones songs and joint compositions with Waddy Wachtel. He has also worked on solo projects with Herbie Hancock, Mick Jagger, Keith Richards, Ron Wood, Pearl Jam, Def Leppard, The Red Hot Chili Peppers, Duran Duran and Robert Plant.


Bernard Fowler on Facebook

----------------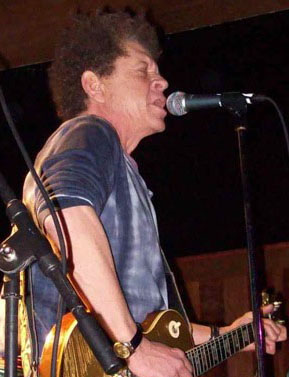 BLONDIE CHAPLIN had connected with other members of the Waddy Wachtel Band during his musical career in the U.S. after Brian Wilson of the Beach Boys brought him from South Africa to record and perform with him. Blondie sings the lead vocals on the Beach Boys song "Sail On Sailor." He is also a background singer with the Rolling Stones, and eventually came with Bernard to perform with his friends in WWB. He has released his own CD "Between Us", and more info about him is available at his web site.





Blondie Chaplin Web Site

----------------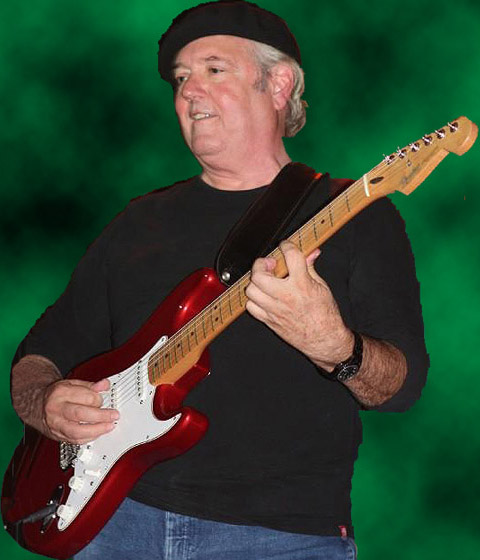 KEITH ALLISON has appeared regularly with WWB for many years, playing guitar and singing songs by Eddie Cochran, the Rolling Stones, the Kinks, etc. Keith is best known for being a member of Paul Revere and the Raiders and starring in Dick Clark's "Where the Action Is" , but he's played with many other artists over the years, appeared in a few movies and written sound tracks. Not only is he a great singer and guitarist, but he wails on harmonica.




Keith Allison Pages
Keith Allison MySpace page

---------------



OTHER ARTISTS who have sat in and performed with the Waddy Wachtel Band:

Keith Richards, Roger Daltrey, Brian Johnson, Eric Burdon, Johnny Rivers, Joe Walsh, Robert Plant, Neil Young, Jackson Browne, Billy Squier, Adam Sandler, Chris Isaak, Donovan, Cheech Marin, Chris Hillman, Randy Meisner, J. D. Souther, Ivan Neville, Harry Dean Stanton, Billy Gibbons, Peter Stroud, George Thorogood, Peter Asher, P. F. Sloan, George Clinton, Leo Sayer, Delbert McClinton Deana Carter, Jim Lauderdale, Bobby Womack, Candye Kane, Mark Collie, Guitar Shorty, Steve Jordan, Tony Sales, Ron Thompson, Eric Gales, Herb Pedersen, Jon Jorgensen, Darryl Jones, Elliott Easton, Gregg Wright, Mike Campbell, Chris Slade, Jordan Zevon, Lukas Nelson, Preston Smith, Doug Hamblin, Lester Chambers, Johnny Rich, Joe Vitale, Kenny Passarelli, Jack Tempchin, Angus Thomas, Stacy Michelle, Terry Reid, Jason Sinay, Al Ortiz, Jimmy Paxson, Robert Davis, Mindi Abair, Ron Dziubla, Anton Fig, Mark Pender, Lee Thornburg, John Cowsill and others.

Photos of Special Guests at The Joint with the Waddy Wachtel Band
Reviews with Photos of those artists at Waddy Wachtel Band gigs

------------------

The guys behind the scenes. Special recognition and thanks to those aren't up on the stage, but without whom the gigs couldn't "rock":

John Philbrick - guitar tech. John is Waddy's right-hand man, and keeps all of Waddy's guitars (as well as the guitars of the other players) perfectly tuned and strung. That's a time-consuming job, but John is always right on the spot - he's been a guitar tech on tour for some major artists, and has been assisting Waddy in WWB since they started.

Charlie Wood - roadie, driver and general all-around assistant. Charlie not only takes care of all the band's instruments, cords, mics, etc., drives the truck that delivers those precious things, and sets up the stage for the night (with John), but he also keeps a close watch on the stage for anything the band might need.






---
| Special Guests Page 1 | Waddy Wachtel Band Reviews and News | About the Waddy Wachtel Band | Waddy Wachtel Band Videos | Brett Tuggle | Keith Allison | Waddy Wachtel Band Posters 2009 | Waddy Wachtel Band Posters 2010 | Waddy Wachtel Band Posters 2011 | Waddy Wachtel Band Posters 2012 | Waddy Wachtel Band Posters 2013 |
---
| Return Home | Discography / Credits / Gigs / Songs | Articles / Interviews | Photos / Videos | Contact | Waddy Wachtel Band | Calendar | Search | Mailing List |