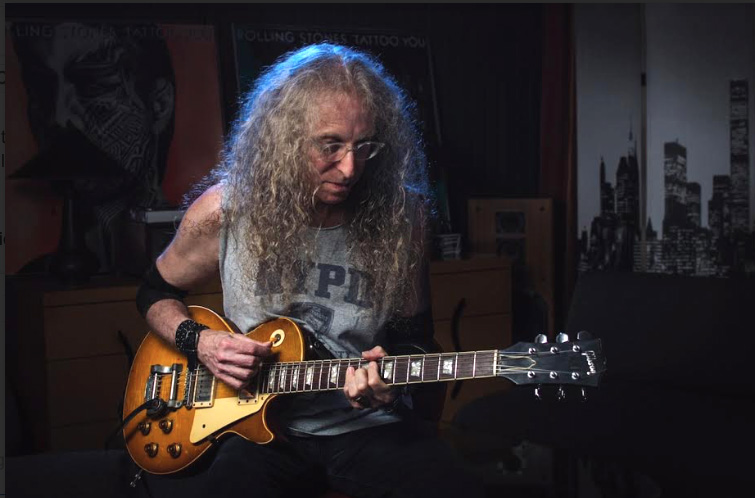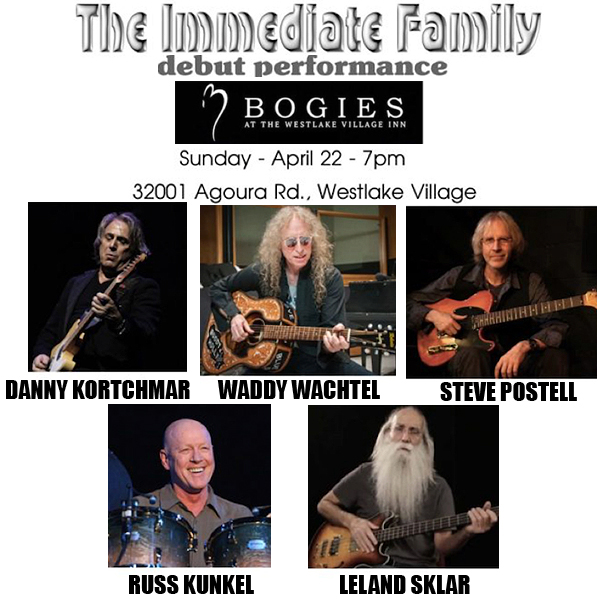 Waddy Wachtel
With Danny Kortchmar's
Immediate Family Band
at Bogie's Westlake CA
April 22, 2018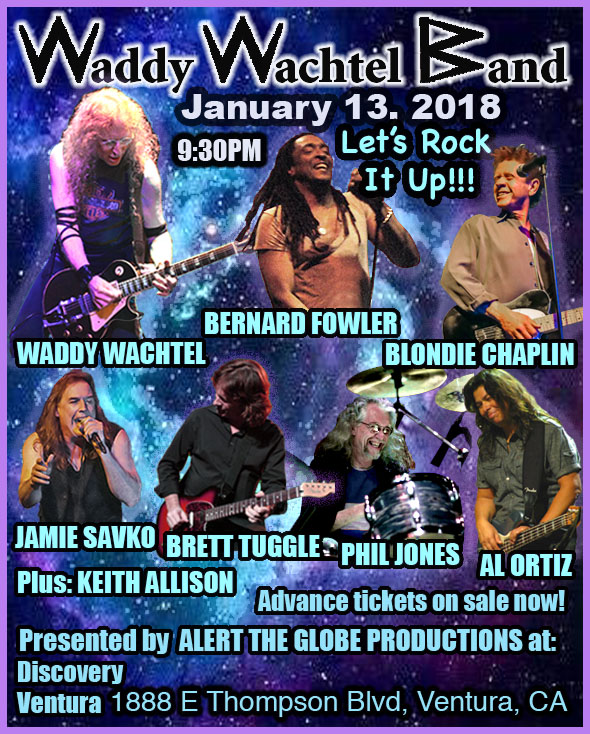 Waddy Wachtel Band
at Discovery Ventura
Ventura, CA
January 13, 2018
Review, Video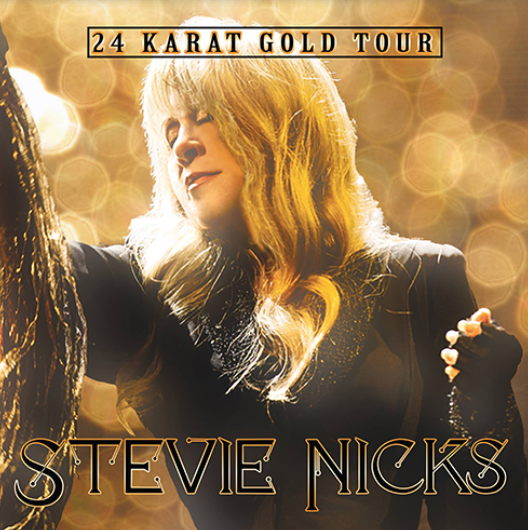 Waddy Wachtel with
Stevie Nicks
British Summertime Festival
and
24 Karat Gold Fall 2017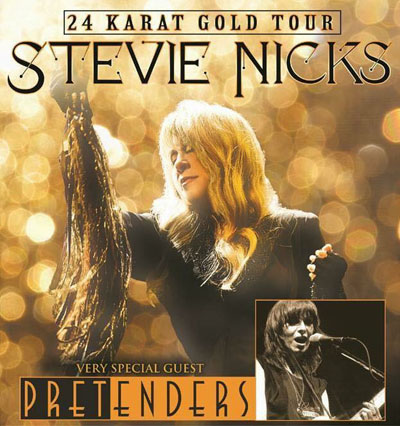 Waddy Wachtel with
Stevie Nicks
24 Karat Gold Tour
2016 and 2017
Info, Videos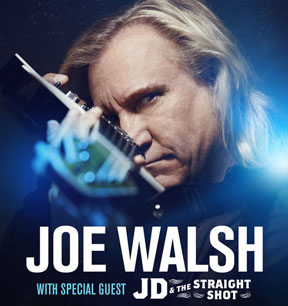 Waddy Wachtel with
Joe Walsh
Walsh Toor 2016
Info, Videos


Waddy Wachtel with
Joe Walsh
One Hell of a Night
2016 Tour
Info, Videos, Photos


Waddy Wachtel
Interview
Guitar Radio Show
February 24, 2016
Listen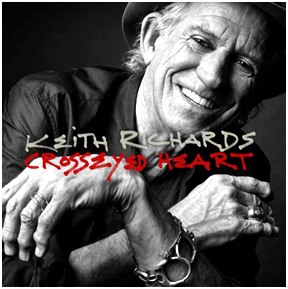 Keith Richards
Crosseyed Heart
2015
Info, Audio, Video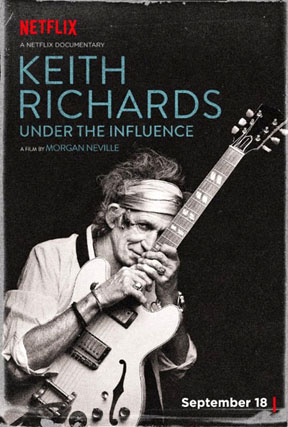 "Keith Richards:
Under the Influence"
Documentary 2015
Info, Trailer


Waddy Wachtel
presented with
"Words of Love" Guitar
by The Buddy Holly
Educational Foundation
May 21, 2013
Info, Photos, Audio/Video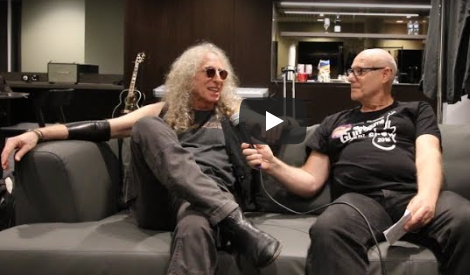 Waddy Wachtel
Video Interview
Australian Musician
November 16, 2017
Video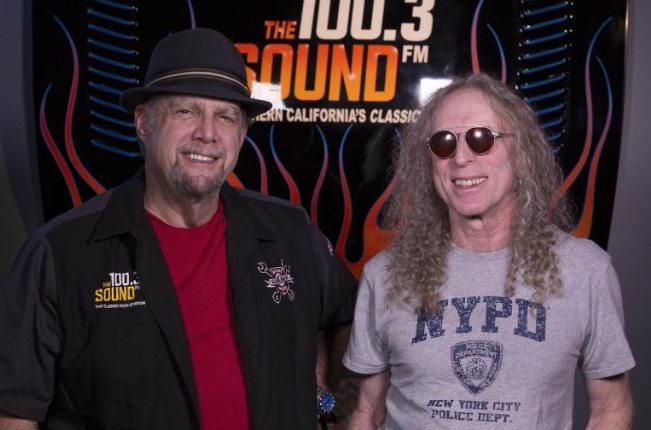 Waddy Wachtel
Video Interview
Waddy Wachtel -
in Uncle Joe's Garage
October 18, 2017
Video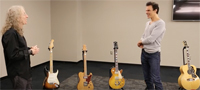 Waddy Wachtel
Video Interview
Waddy Wachtel - Rig Rundown
November 17, 2016
Video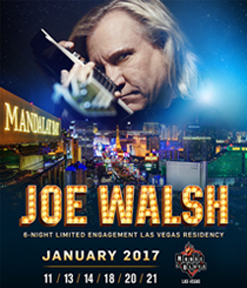 Waddy Wachtel with
Joe Walsh 2017
House Of Blues Las Vegas
Info, Video, Photos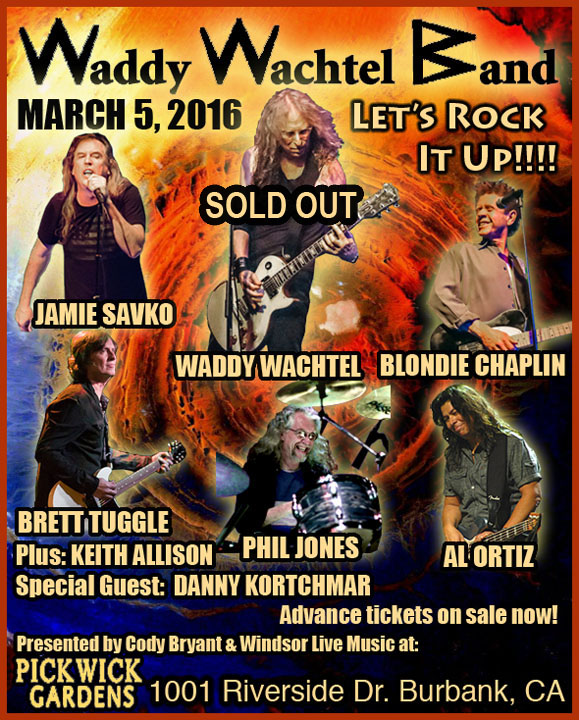 Waddy Wachtel Band
at Pickwick Gardens
Burbank, CA
March 5, 2016
Review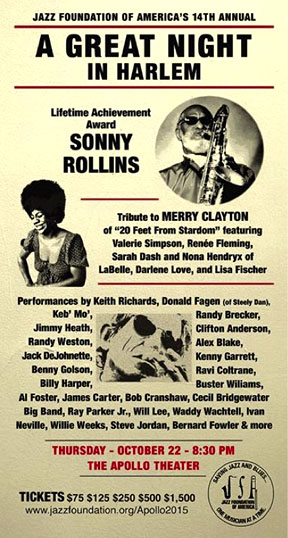 Jazz Foundation of America
A Great Night In Harlem
Waddy Wachtel with
Keith Richards
October 22, 2015
Info, Videos, Photos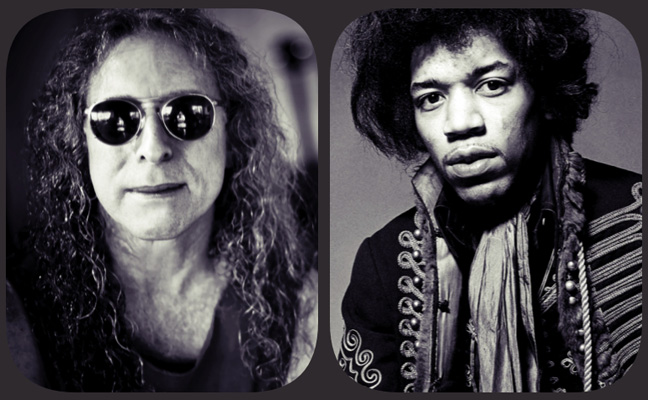 Waddy Wachtel
Interview
about creating music
for the movie
"Jimi: All Is By My Side"
December 18, 2014
Interview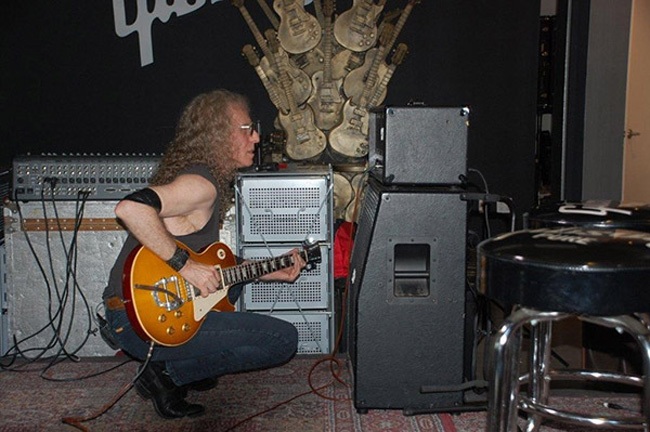 Waddy Wachtel
Gibson Interview
Session Great Waddy Wachtel
November 28, 2014
Interview & Photo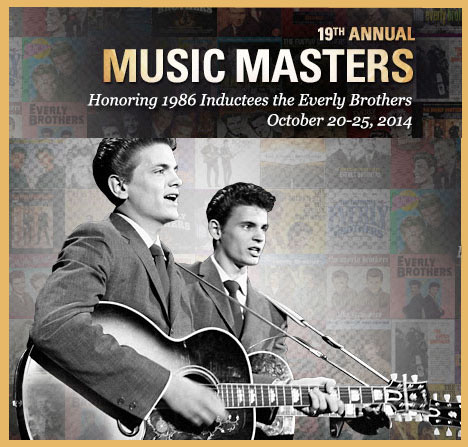 Waddy Wachtel
performing at
the Rock & Roll
Hall of Fame and Museum
Tribute to the Everly Brothers
Music Masters Concert
October 25, 2014
More Info, Photos


Waddy Wachtel 'Burst
2014
Gibson issues replica of
Waddy's 1960 Sunburst Guitar
Collector's Choice #14
More Info, Photos and Video




WADDY WACHTEL
is one of the most well-known and respected performers in the music industry. His career as a guitarist, producer and composer has spanned many decades. From his early beginnings in the L.A. music scene in the 1970's playing with such artists as the Everly Brothers, Linda Ronstadt, James Taylor, Warren Zevon, Bonnie Raitt, Randy Newman, Don Henley and Jackson Browne - to playing and writing with Keith Richards in the X-Pensive Winos - to his recent work as musical director, lead guitarist and vocalist for Stevie Nicks - he's ventured into such creative fields as composing his own songs and writing musical scores for films.

Waddy was born ready....... Ready to Rock It Up! Following Waddy through his musical career, which is an on-going project, is an exploration into the history of Rock 'n' Roll itself. It's also a great example of how one man continues to keep Rock in his soul and gives his music continuously and creatively.

Waddy is not only respected by those in the music industry, but he's treasured and highly valued by all who have worked with him and known him on a personal level as well.

Enjoy your journey through the pages here - mapping out the past, present, and future of this extremely talented man:

Discography / Credits / Gigs / Songs provides information on albums, movies, TV appearances, tours, etc. on which Waddy has been featured. It also includes many audio and video clips, as well as a section on songs composed by Waddy.

Articles / Interviews includes articles written about Waddy over the years as well as interviews with him.

Photos and Videos contains a "Brief Photo Bio" which gives a view of some of the projects Waddy has worked on over the years with photos of Waddy performing with various artists. There is a "Photo Gallery" with lots of photos, and also a "video" section where you can check out many videos of Waddy Wachtel performing with various artists.

Waddy Wachtel Band includes reviews of past gigs of the Waddy Wachtel Band with photos, videos and set lists, as well as info on the members of the band and special guests who have gotten up on that stage with them. It's obvious that Waddy is not only a great sideman and session player, but he can take center stage as a vocalist as well.

Join Waddy Wachtel at Facebook for more updates and interesting stuff.

Please feel free to Contact us.

Join the Waddy Wachtel Mailing List to get info sent directly to your email address.

Search the Waddy Wachtel web site for anything specific you're looking for here.

And as Waddy says: "Keep Rockin'!"

It's a great honor and I'm very appreciative that Waddy has allowed me to create this web site for him - with his continued support and contributions. To us all!!!!!
Your Web Hostess..... Nina.







---
| Return Home | Discography / Credits / Gigs / Songs | Articles / Interviews | Photos / Videos | Contact | Waddy Wachtel Band | Search | Mailing List |