Calendar 2008 - 2011


Calendar 2012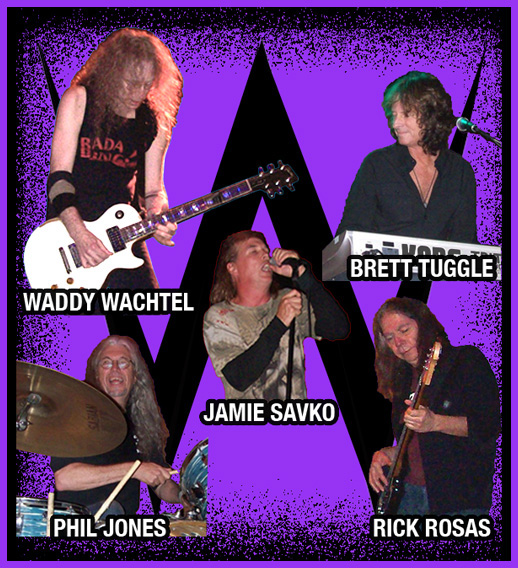 2000 - 2012 Waddy Wachtel has been appearing with the Waddy Wachtel Band in Los Angeles for 11 years. Info on upcoming gigs will be posted as soon as they're confirmed.
Check the Waddy Wachtel Band - Reviews and News page for reviews of past gigs with some photos and videos.

For the latest Waddy Wachtel news, updates and more info, join the Mailing List.


-------------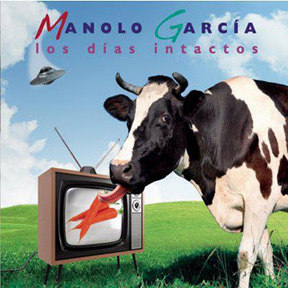 October 25, 2011 - Waddy Wachtel is featured playing guitar on the Manolo Garcia album "Los Dias Intactos."
More info, Audio and Photos


-------------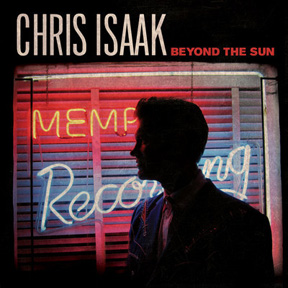 October 18, 2011 - Waddy Wachtel is featured playing guitar on the Chris Isaak album "Beyond the Sun."
More info


-------------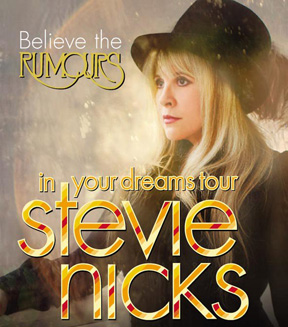 August 9 to October 15, 2011 - Waddy Wachtel with Stevie Nicks "In Your Dreams" U.S. Tour.
November 19 to December 10, 2011 - Australian Tour
List of tour dates and venues

-------------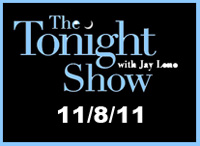 November 8, 2011 - Waddy Wachtel with Lyle Lovett on The Tonight Show
More info and Photo


-------------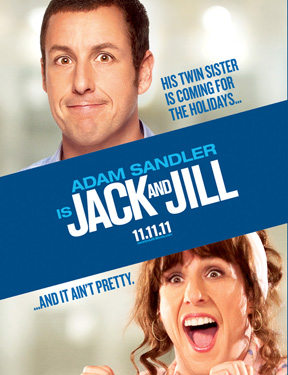 November 11, 2011 - "Jack and Jill"
November 11 - Release date for "Jack and Jill" starring Adam Sandler, Al Pacino, Ketie Holmes, Nick Swardson, and David Spade. Co-produced by Adam Sandler. Original music by Waddy Wachtel and Rupert Gregson-Williams.
More info

-------------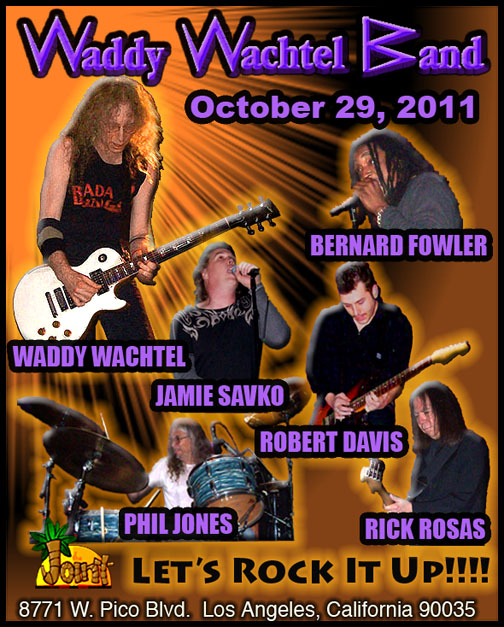 October 29, 2011 The Waddy Wachtel Band at The Joint in Los Angeles. Waddy Wachtel, Phil Jones, Rick Rosas, Jamie Savko, Bernard Fowler, Keith Allison, Robert Davis, Blondie Chaplin.
Review, Set List and Photos

-------------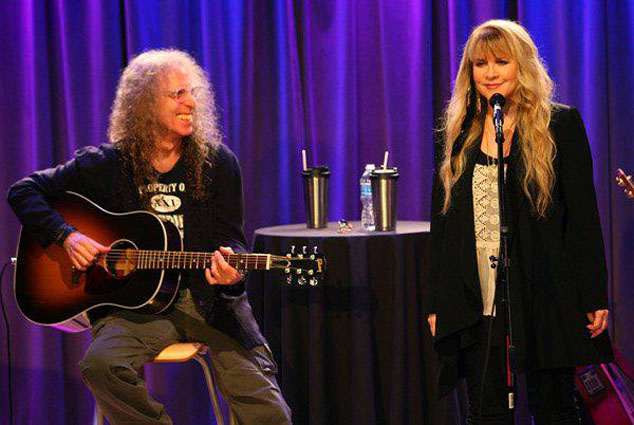 October 19, 2011 - Waddy Wachtel with Stevie Nicks at the Grammy Museum Benefit Concert.
More info, photos and video

-------------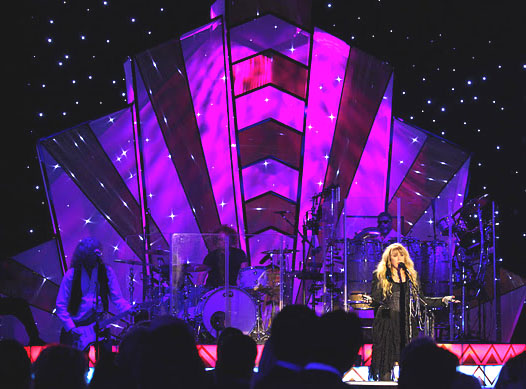 October 14, 2011 - Waddy Wachtel with Stevie Nicks at the Bill Clinton Foundation Benefit Concert.
More info, photo and video

-------------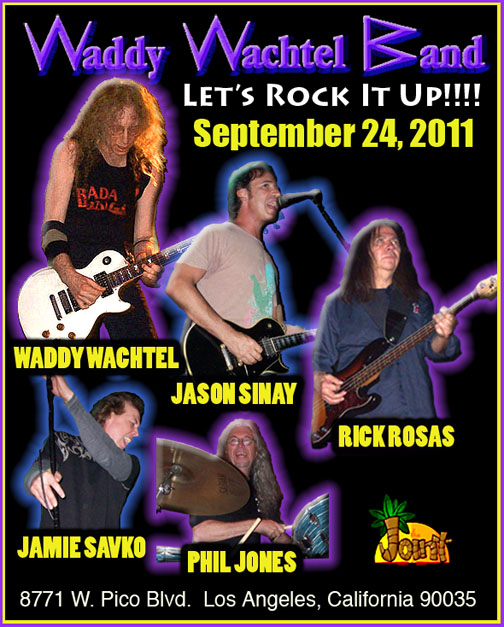 September 24, 2011 The Waddy Wachtel Band at The Joint in Los Angeles. Waddy Wachtel, Phil Jones, Rick Rosas, Jamie Savko, Jason Sinay, Bernard Fowler, Keith Allison.
Review, Set List and Photos


-------------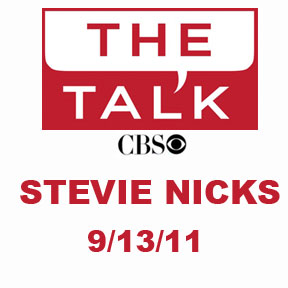 September 13, 2011 - Waddy Wachtel - with Stevie Nicks on The Talk.
More Info and Videos


-------------

September 18, 2011 - Waddy Wachtel with Stevie Nicks at the Entertainment Tonight Post-Emmy Party/Concert. By invitation only.

-------------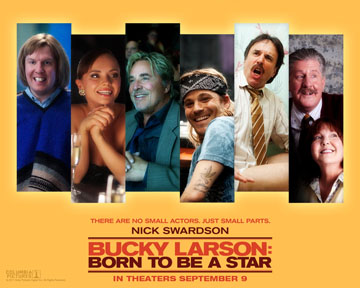 September 9, 2011 - "Bucky Larson: Born to Be a Star"
September 9 - Release date for "Bucky Larson: Born to Be a Star" starring Nick Swardson, Christina Ricci and Don Johnson. Co-produced by Adam Sandler. Waddy Wachtel composed, performed, produced and mixed the music score for the film. More info

-------------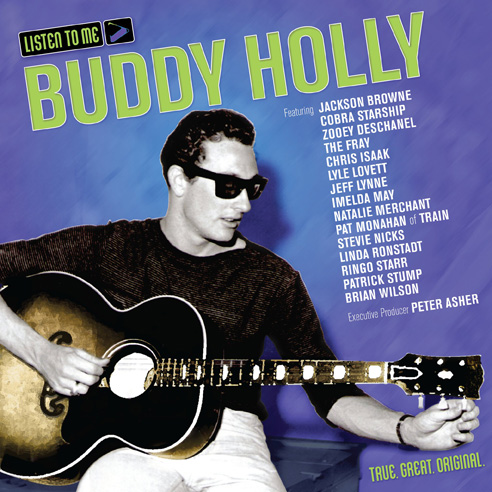 September 6, 2011 - "Listen To Me: Buddy Holly"
September 6 - Release date for the Buddy Holly tribute album put together and produced by Peter Asher featuring Waddy Wachtel playing guitar on songs by Stevie Nicks, Chris Isaak, Lyle Lovett, Jackson Browne, Linda Ronstadt, Pat Monahan and Zooey Deschanel. More info, videos and photos.

September 7, 2011 - Buddy Holly Tribute Concert at The Music Box Theater in Los Angeles. By invitation only. Featuring Lyle Lovett, Graham Nash, Chris Isaak, Michelle Branch, Boz Scaggs, Raul Malo, Patrick Stump, Stevie Nicks, Peter Asher and others. Waddy Wachtel - Musical Director, Guitar, Harmony Vocals. Televised on PBS and released as a DVD. More info, videos and photos

-------------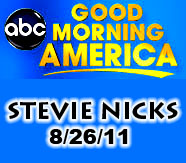 August 26, 2011 - Waddy Wachtel with Stevie Nicks on Good Morning America.
More info, Videos and Photos

-------------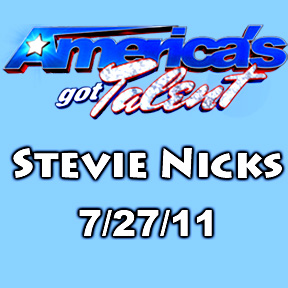 July 27, 2011 - Waddy Wachtel appearing with Stevie Nicks on America's Got Talent. More info and Videos


-------------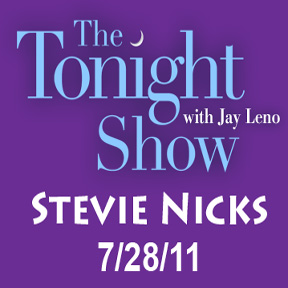 July 28, 2011 - Waddy Wachtel appearing with Stevie Nicks on The Tonight Show.
More info and Video



-------------

June 29, 2011 - Waddy Wachtel appearing with Stevie Nicks and Javier Colon on "The Voice" tv show performing "Landslide.". More info and video

-------------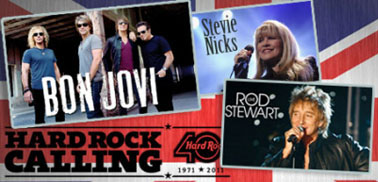 June 26, 2011 - Waddy Wachtel appearing with Stevie Nicks in concert at Hard Rock Calling, London, England. Info, Photos and Video on that page.



-------------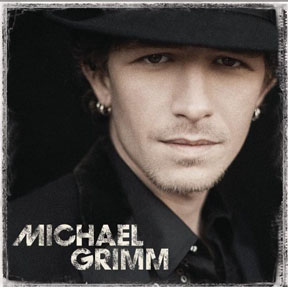 May 17, 2011 - Waddy Wachtel is featured playing guitar on the release of Michael Grimm's new cd "Michael Grimm." Audio on that page.



-------------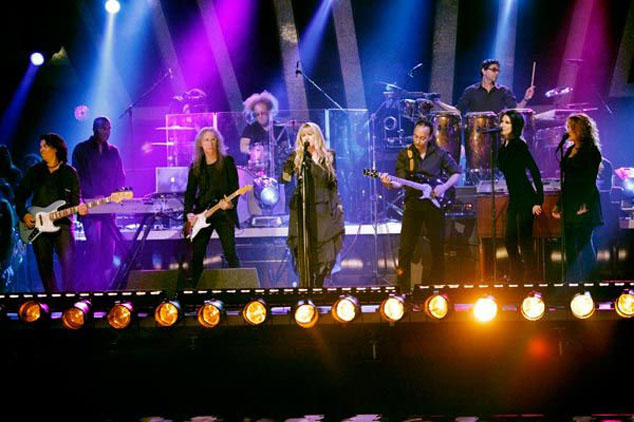 May 17, 2011 - Waddy Wachtel performing two songs with Stevie Nicks on the Dancing With The Stars TV show. "Secret Love" and "Landslide."




-------------

May 10, 2011 - Waddy Wachtel appearing with Stevie Nicks on The Ellen DeGeneres Show.

------------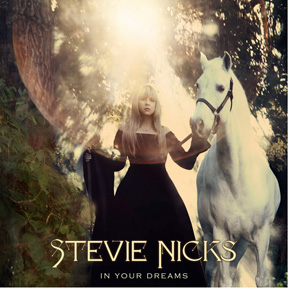 May 3, 2011 - Waddy Wachtel is featured on the release of the new Stevie Nicks album In Your Dreams. Waddy played guitar on most of the songs and also wrote a musical Interlude on one of the songs.

--------------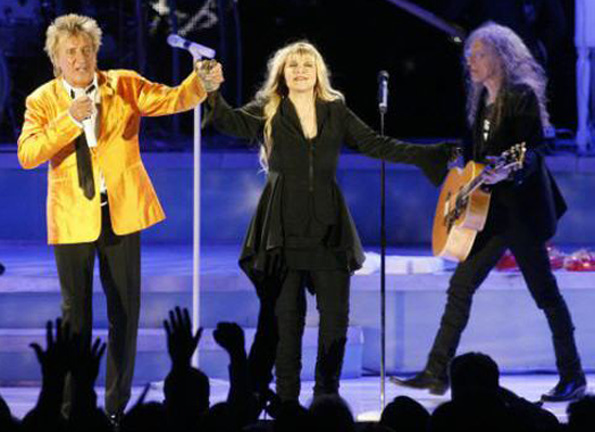 2011 - Waddy Wachtel appearing with Stevie Nicks in concert.
"The Heart & Soul Tour" featuring Rod Stewart and Stevie Nicks.


-------------------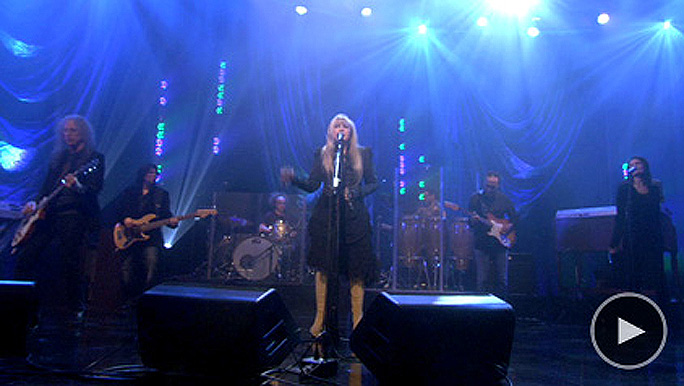 April 13, 2011 - Waddy Wachtel appearing with Stevie Nicks on The Oprah Winfrey Show.


--------------

January 13, 2011 - Waddy Wachtel appearing with Stevie Nicks on The Ellen Degeneres Show.

--------------------------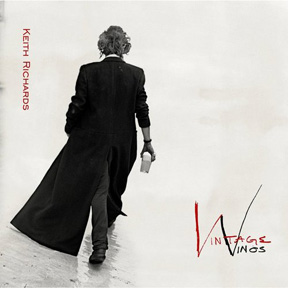 November 2010 - Waddy Wachtel and the X-pensive Winos on Keith Richards' "Vintage Vinos", a compilation album with songs from the previous albums "Talk Is Cheap", "Main Offender", and "Live at the Hollywood Palladium".


----------------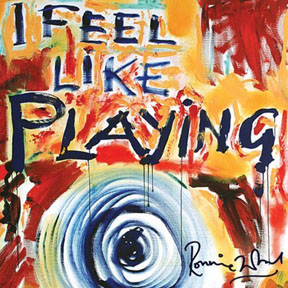 September 2010 - Waddy Wachtel is featured playing guitar on three songs of the new Ronnie Wood album "I Feel Like Playing".




-----------------------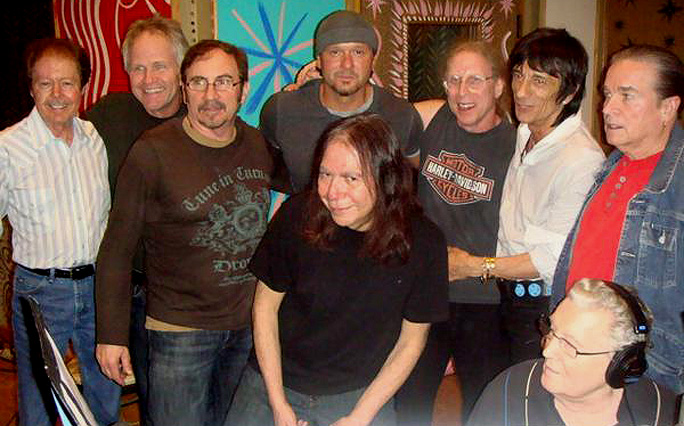 September 2010 - Waddy Wachtel can be heard playing guitar on a track on the Jerry Lee Lewis album "Mean Old Man". Also playing on that track "Middle Age Crazy" is Ronnie Wood, who featured Waddy's playing on his 1981 album "i234" and his 2010 album "I Feel Like Playing".
Photo: Waddy Wachtel with Jerry Lee Lewis, Ron Wood, Rick Rosas, Tim McGraw, Byron Gallimore, Kenny Lovelace, Jim Wilkes at "Mean Old Man" recording session 1/10/09.

--------------------------------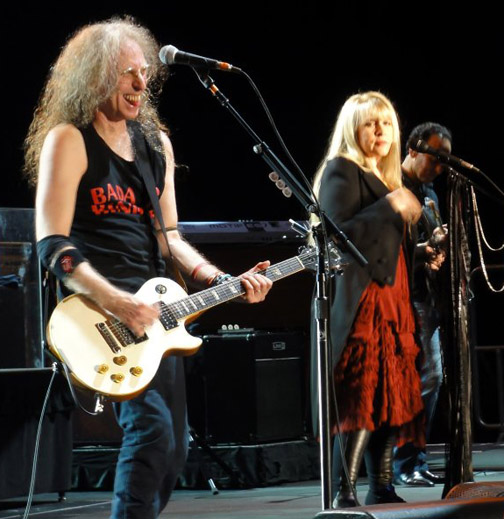 August 2010 - Waddy Wachtel appeared with Stevie Nicks at these concerts:
August 4 - Santa Barbara Bowl, Santa Barbara, CA
August 6 - Harveys Outdoor Arena, Lake Tahoe, NV
August 25 -Turning Stone Resort & Casino, Verona, NY.
August 27 - Trump Taj Mahal Arena, Atlantic City, NJ
August 28 - Foxwoods Resort Casino/MGM, Mashantucket, CT



----------

June - November 2010 - Waddy Wachtel has been working with Stevie Nicks, recording the songs for her next cd.

---------------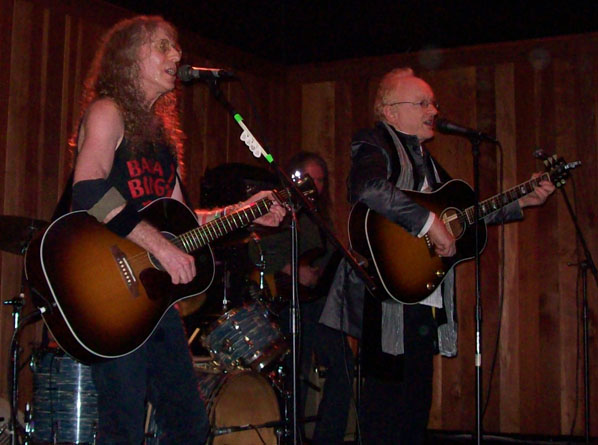 January 2010 Waddy Wachtel was called upon by his old friend Peter Asher to assist with production and play guitar on some tracks (featuring Stevie Nicks and Chris Isaak) for Peter's upcoming tribute to Buddy Holly album. Peter also joined the Waddy Wachtel Band on February 8, 2010 for a few songs. Review and pics of the gig. Photo: Waddy and Peter 2/8/10.


------------------------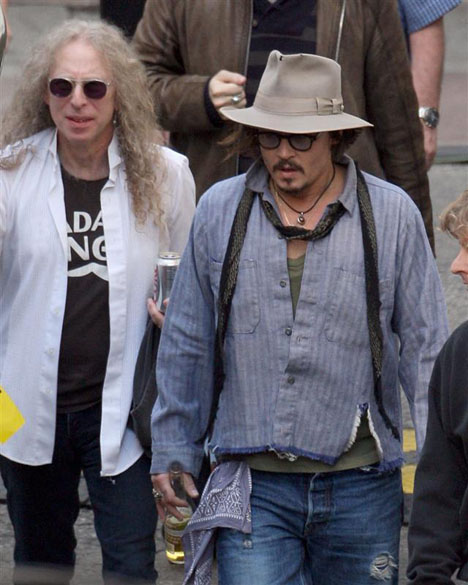 January 2010 Waddy Wachtel was in the studio being filmed for some segments to be used in the new Johnny Depp directed movie - a Keith Richards documentary. (Photo - Waddy Wachtel and Johnny Depp January 30, 2010)
Another Waddy and Johnny connection: Waddy and J. D. Souther wrote the song "Doin' Time for Bein' Young" sung by James Intveld in the movie "Cry Baby" starring Johnny Depp.





-----------

January 31, 2010 Waddy Wachtel performed with Stevie Nicks and Taylor Swift in a special guest spot at the 52nd Grammy Awards.

------------

November 17, 2009 Release of John Mayer's "Battle Studies" cd featuring Waddy Wachtel playing acoustic guitar on "Half Of My Heart."

------------

December 19, 2009 Waddy Wachtel performed with Adam Sandler at his annual Happy Madison Productions Holiday Party. Private party - by invitation only.

------------

December 2009 Waddy Wachtel has completed the music score for his next film - composing, recording, performing and mixing. The working title of the movie is "Born to Be a Star" - written and produced by the team of Adam Sandler and Allen Covert. The film is scheduled for release in 2011.

--------

October 25, 2009 Waddy Wachtel performed with Adam Sandler at the Bridge School Benefit Concert (videos and info at this page) at the Shoreline Amphitheater in Mountain View, California. Also appearing was Neil Young, who started the Bridge School in 1985 to provide education for children with severe disabilities.

------------

Waddy Wachtel wrote the Theme Music for Kevin James' production of a series of webisodes entitled "Dusty Peacock" which was just released.

-------------

June 13, 2009 Waddy Wachtel sat in with his old friend J. D. Souther for the last two tunes at his performance at the El Rey Theater in Los Angeles, adding some delightful electric guitar and harmony vocals.

-------------

April 22, 2009 Waddy Wachtel was honored at the ASCAP Awards Dinner by being presented an award for his co-writer credits on Kid Rock's hit "All Summer Long." Also receiving an award with Waddy was Leroy Marinell who, along with Warren Zevon, co-wrote the song "Werewolves Of London" - which was the basis for Kid Rock's melody and guitar riff on "All Summer Long."

-------------

March 5, 2009 Waddy Wachtel can be seen performing with Stevie Nicks on the Chris Isaac Hour - at 11:00PM (PST) on the Biography Channel.

-------------

March 10, 2009 is the release date for the cd Covered, A Revolution In Sound featuring Waddy Wachtel playing "Like A Hurricane" with Adam Sandler.

--------------

December 15, 2008 Waddy Wachtel appeared with Adam Sandler on Late Night With David Letterman. Watch a video of the performance!

------------

January 16, 2009 Release date for "Paul Blart: Mall Cop" starring Kevin James ("The King Of Queens") and co-produced by Adam Sandler. Waddy Wachtel composed, performed, produced and mixed the music score for the film.

-------------------

March 2009 release of Soundstage with Stevie Nicks - DVD and CD.

--------------

August 22, 2008 - Release date for the movie "The House Bunny" with Original Music Score by Waddy Wachtel.






---
| Return Home | Discography / Credits / Gigs / Songs | Articles / Interviews | Photos / Videos | Contact | Waddy Wachtel Band | Calendar | Search | Mailing List |